From now on you don't need to remember passwords for login to Google Services because they are rolling out this feature to Google Pixel devices then after few days, it will be rolled out to other Android 7+ Devices. You can use your fingerprint to log in to the services (available only for the devices which support Fingerprint). This feature was announced by Google on 12th August 2019.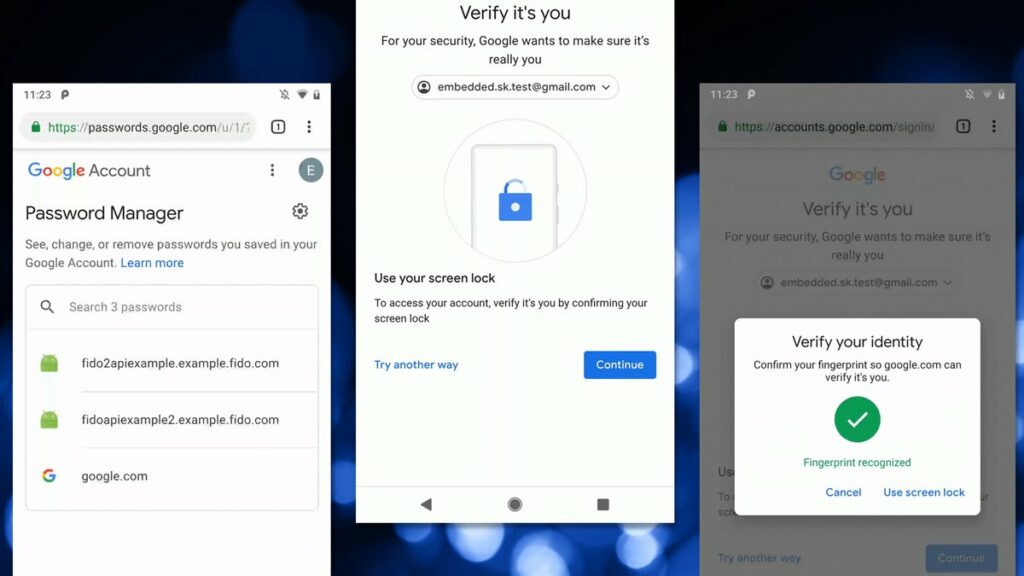 The dependency on passwords will decrease for the new feature built on the FIDO2, W3C WebAuthn and FIDO CTAP standards. Google is continuously working on the security of users and they are assuring that no fingerprint data will be sent to their servers except cryptographic proof.
To check this new feature go to https://passwords.google.com using your Chrome browser on your Android phone. After visiting the URL select any website and see the new interface. And please note that all Google Services are not included in this feature.