Meet the ZUS smart tire safety monitor that will help users to monitor every tire of your car. The device can detect slow leaks, which is powered by the proprietary AccurateTemp® Algorithm. It's perfect for your 4-wheel drive or pickup truck. The ZUS smart tire safety monitor collects real-time data of tire pressure and analyzes it and stores it within the ZUS app. It comes with a price tag of Rs. 16,999 and is available on Amazon.
Users can view individual tire pressures (as PSI/kPa/Bar) and temperatures (°F/°C) directly on your smartphone. There is a reversible USB charging port in the receiver that should be connected to the USB car charger, which also can charge up your mobile devices. The installation process is very easy and can be done under 10mins.
Keep sensors secured with the locking kit, a set of 4 locking nuts, which locks your sensor in place, included free of charge. Save up to 11 cents per gallon with properly inflated tires.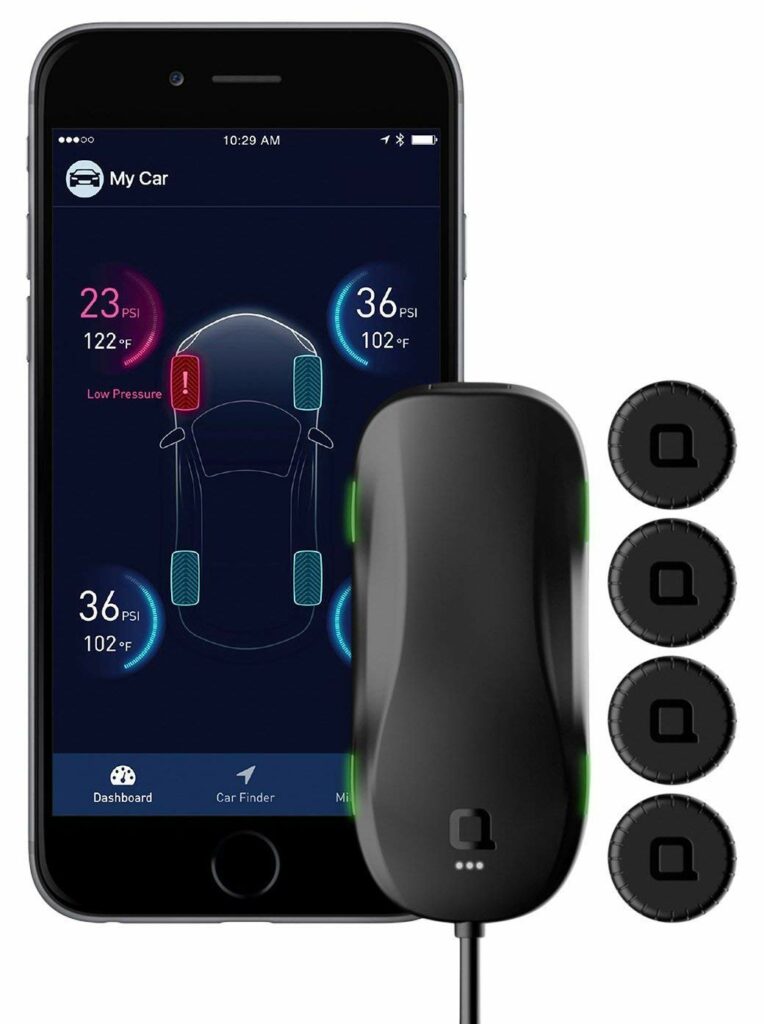 | | |
| --- | --- |
| SIZE | 0.8 x 0.7 in / 21 x 18 mm |
| WEIGHT | 0.3 oz / 7.9g |
| PRESSURE READING RANGE | 0 – 130 psi / 0 – 9 bar |
| TEMPERATURE READING RANGE | -20°C ~ 120°C; -4°F ~ 248°F |
| OPERATING TEMPERATURE | -40°C ~ 125°C; -40°F ~ 257°F |
| WATER & DUST RESISTANCE | IP67F |
| SENSOR SPECIFICATIONS BATTERY | Replaceable lithium battery CR1632 |
| BATTERY LIFE | 1+ year based on 3 hours of driving per day |
| SIZE | 1.5 x 3.3 in / 38 x 85 mm |
| WEIGHT | 1.10 oz / 33g |
| CABLE LENGTH | 7.9 in / 20 cm |
| AUDIBLE AND VISUAL ALERTS | For air leaks, high/low-pressure high temperature, low battery voltage, lost sensor signal |
| CAR COMPATIBILITY | The ZUS STSM will work on four-wheeled vehicles up to 19.6ft in length. Sensors compatible with most cars, but are not compatible with RVs, trailers, semi-trucks or motorhomes |