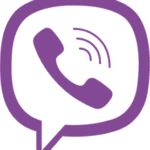 Viber is the FREE, simple, fast and most secure messaging and calling app. The messenger of choice for over 1 billion users worldwide! Text now for free and make high-quality crystal-clear phone calls.
Viber is completely free. All you need is a data plan or Wi-Fi connection and you're good to go. Make free international calls, send text messages, open a group chat, and so much more! Download Viber today to connect with people, no matter who they are, or where they are from.
Download
2.  LINE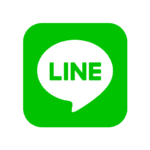 LINE reshapes communication around the globe, allowing you to enjoy not only messaging but also free voice and video calls wherever you find yourself. In addition, you also call by the LINE app to other LINE users only with an internet connection with your phone. Exceptionally, LINE gives you the advantage of the use of it by installing in PC and macOS if you are registered with an email account with LINE. LINE is FREE and compatible with iOS, Android, BlackBerry, Windows Phone and ASHA.
Get LINE and discover the reasons for its global popularity and number one ranking in 52 countries
Download
3. WeChat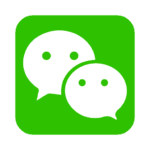 WeChat is more than a messaging and social media app – it is a lifestyle for one billion users across the world. Chat and make calls with friends, read news and use local services in Official Accounts and Mini Programs, play games with friends, enjoy mobile payment features with WeChat Pay, and much more. With WeChat, you can connect to your email and Facebook account, allowing people to find you easily. In addition to messaging, image sharing and video chat are available with WeChat.
Download
4. Telegram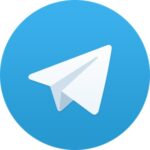 Telegram is a promising app in the world of the messaging service. It's a cloud-based service allowing service from both device and web. This free messaging app offers some unique features; such as Secret Chats, allowing chat reading only by the desired recipient. The app needs very light data for sending messages; so it can run on the weak internet as well.
Download