Top 4 Best Premium Wired Earphones under Rs. 1000 on Amazon have been reviewed by sjDfreak. All the headphones have a dedicated mic with a button which is very useful for PUBG Mobile Users and all the earphones are best in audio & sound quality. Check out the new video attached to this post below.
Brainwavz Audio Delta

The Delta is tuned to produce perfect audio for all genres of music. They deliver refined sound and clarity for music, video or audio calls. It is constructed with an all-metal body and is available in 3 stunning colours – Black, Red and Silver. A shirt clip is also included with this pair of headphones which will attach the headphone to your clothing. The headphone comes with in-line remote control and microphone, perfect for voice calls and media control on mobile phones. Three different types of ear tips are given to make it comfy to your ears.
Price - ₹999 (Black) | ₹1299 (Red) | ₹1299 (Silver)
Wooky Bass-10
Wooky Bass-10 extra bass earphones come up with HI-FI sound. It produces crystal clear sound beats with buttons to control your music preferences and attend the calls on-the-go. Superior sound with a detailed angular design to ensure comfortable fit according to standard ear size, supported with extra earmuffs. Comes up with an add-on trendy earphone case and earphone clip to manage it with ease. Available in two colour variants – Carbon Black and Hot Silver.
Price - ₹599 (same for both variants)
Klef X1 Metal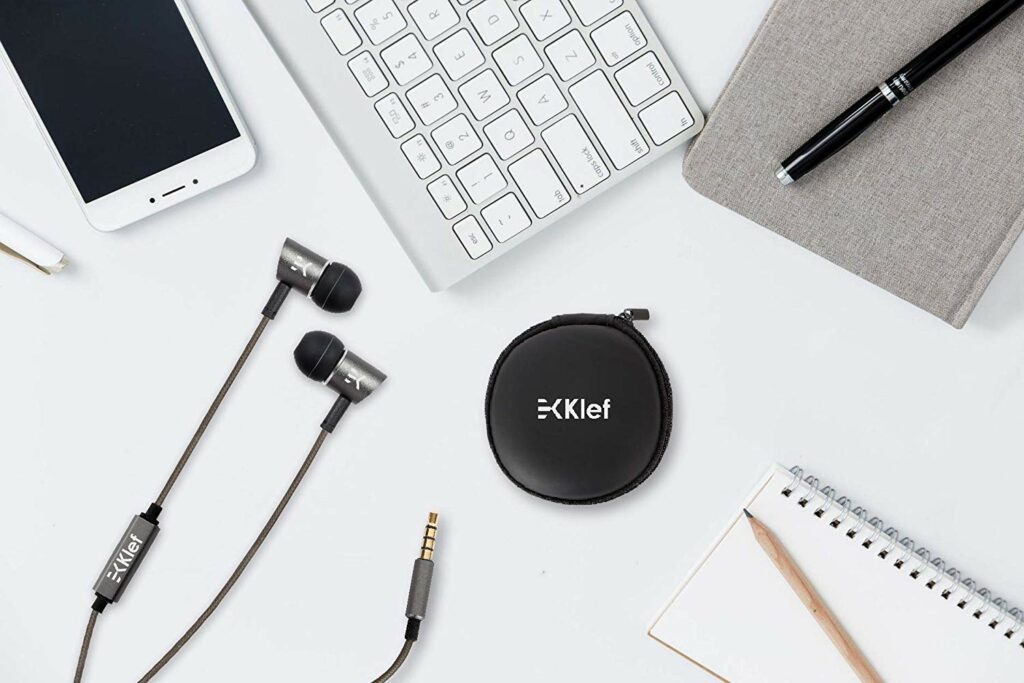 Experience amazing sound clarity with the Klef X1 in-ear headphones. Delivering surround sound, balanced frequency distribution, and deep insulation, it is the perfect companion for music lovers. The 3.5mm jack is gold plated and Free Carry Pouch. Having a frequency range of 20Hz – 20 KHz, the earphones' thumping bass technology delivers an incredibly deep bass output. It has a speaker resistance of 16 Ohm for clean and crisp performance. A sensitivity range of 98 dB +- 3dB eliminates noise and distortion to maintain a stable sound level. The earphones' active noise control effectively cancels out unwanted ambient sounds.
Price - ₹649
Evidson B3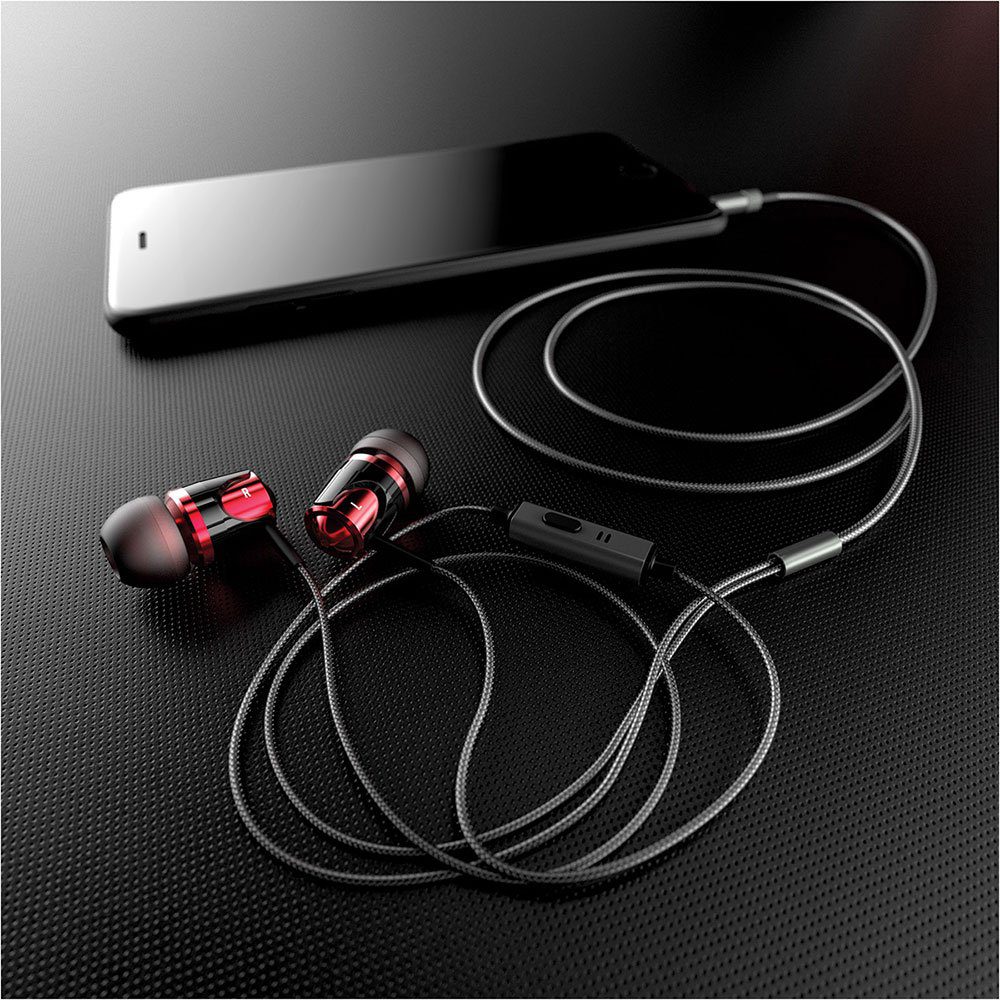 The Evidson B3 in-ear headphones offer an exceptionally detailed music experience. The B3 headset comes with replaceable silicone ear tips in three sizes. Its customised 9.2mm dynamic drivers deliver powerful rich bass, crisp mids and vivid highs. The heavy-duty thermoplastic elastomers cables that complement the rough user in you. They are strong, durable and tangle-resistant. It is equipped with a hands-free microphone and a single button remote control, so you can conveniently and easily pause your playlist, skip tracks, or make phone calls.
Price - ₹499