The Transformer keyboard and mouse comes with various features and attractive design to upgrade your gaming experience. The keyboard comes with features like disable windows key, also it has high sensitivity with 3200Dpi. Transformer keyboard comes with LED backlights. You can select any LED light modes from the 4 available modes, including one-off mode. Transformer mouse comes with LED backlight. It has 7 LED light colors which keep on changing in breathing mode.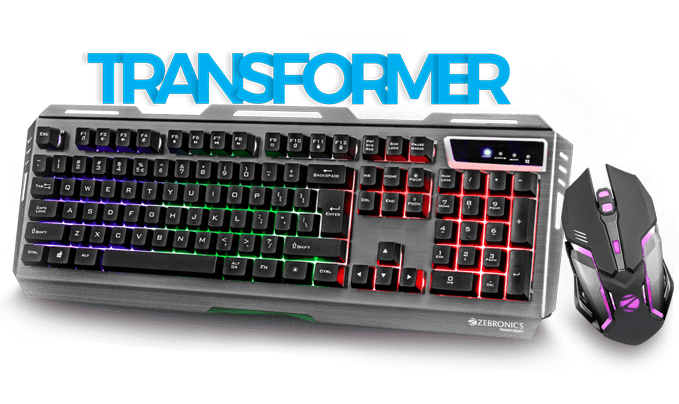 Both the keyboard and mouse come with excellent ergonomics and you will not feel fatigued even after long usage. The height of the keyboard can be adjusted and the mouse has a compact and ergonomic design. The keyboard in this combo has an Aluminum body. It also comes with laser keycaps to ensure long life. The build quality of the mouse is very good and a metal plate on the bottom. Keyboard and mouse both come with a long braided cable with a high-quality USB connector.
Product is priced at Rs. 1799 (Rs. 1,999) and is available to buy from the Zebronics Official Website. Overall the keyboard & mouse combo "ZEB-TRANSFORMER" is very good in terms of features, build quality and price.