Yesterday Redmi launched their two new power banks in India with two-way fast charging. Xiaomi also revealed the Redmi 8A Dual smartphone along with these power banks. It comes with dual input (MicroUSB & USB Type-C) and dual output (two USB Type-A) ports. These will be available in two colour variants – Black & White and will be on sale from 18th February at 12 P.M.
The anti-slip texture offers a great hand feel and prevents accidental slips. The power banks also come with 12 layers of advanced chip protection. It features a Li-Polymer battery for better efficiency and safety reasons.
Pricing:
10,000mAh – Rs. 799
20,000mAh – Rs. 1,499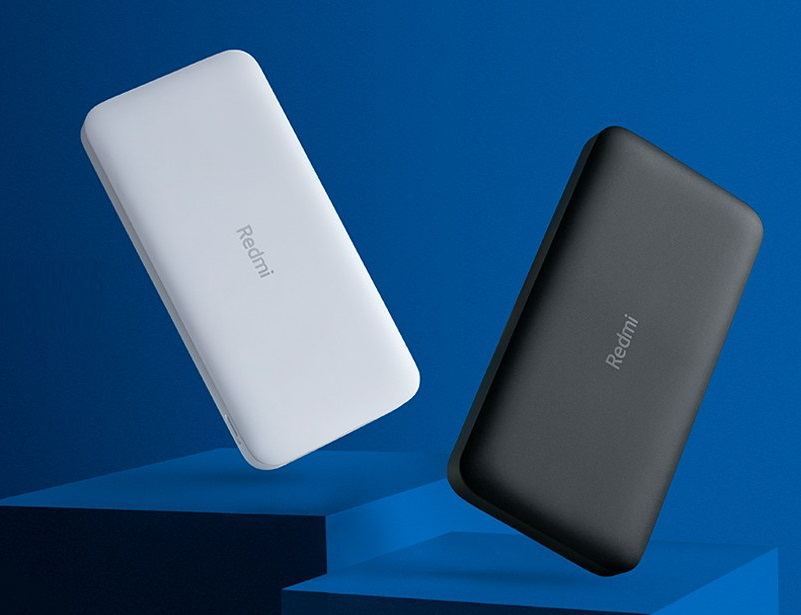 The 10,000mAh powerbank supports 10W fast charging at 5V/ 2.1A and can charge devices at up to 5.1V/ 2.6A. On the other hand, the 20,000mAh powerbank supports 18W fast charging at up to 9V/ 2.1A, 12V/ 1.5A and can charge devices at up to 5.1V/ 2.4A, 5.1V/3.6A, 9V/ 2A, 12V/ 1.5A. Both the devices come with low-power charging mode, with which you can charge your fitness band and Bluetooth headset.
Check out the launch event in the video given below and let us know about this Redmi branded power bank in the comment section below.