Vivaldi is a browser developed by the team of Opera Browser and it provides a high level of customization. Now it is available for the Android platform as a Beta version, it will also provide more security and privacy to the users. They brought many desktop browser's features to the Android Beta version. Vivaldi is also available for desktops running Windows, macOS and Linux.
Browser features
Encrypted Sync
Screen Capture
Speed Dial shortcuts for favorites
Notes with rich text support
Private tabs
Bookmarks manager
Recently closed tabs
Search Engine nicknames
Reader Mode
Clone tab
Downloads manager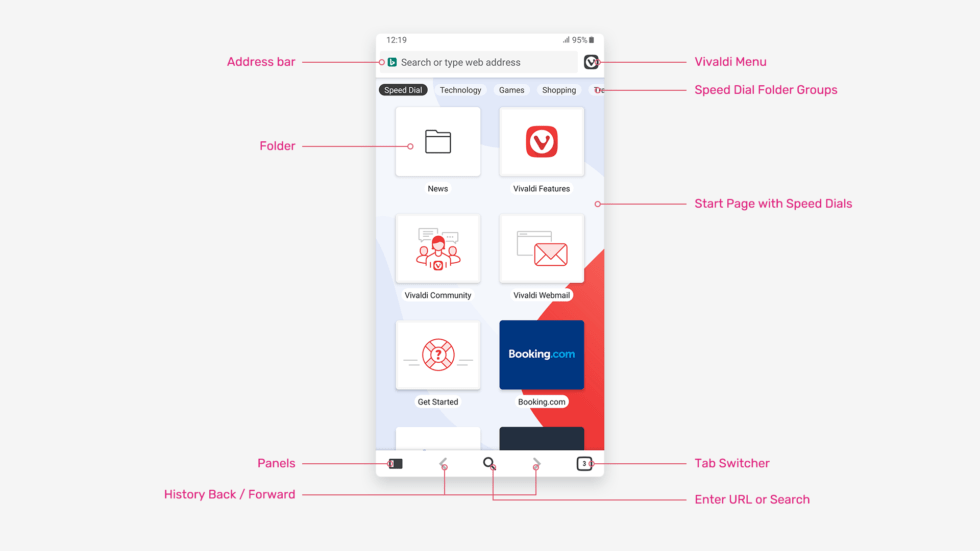 You will get speed dial feature, for example an user wants to visit facebook.com, the user have to create a speed dial with the letter "f". The browser can sync passwords, bookmarks, speed dials and more to use it both on Android and Desktop seamlessly. Though all the features f the Desktop version is not available right now the Android Beta version, we can expect these features to come on mobile soon.