Today, we've covered 10 helpful WhatsApp tips and tricks that may be applied to Android smartphones. All of the new WhatsApp features are essentially undiscovered WhatsApp hacks and tricks.
Whatsapp as well as other messaging apps are always mindful of their users' preferences. This messaging app has many Secret features that users are unaware of. Fortunately for you (and us), we've scoured every inch of WhatsApp for its most useful features. Read these top WhatsApp tips, tricks, and hidden features to become a pro in no time.
1. Voice message (Blue tick off)
If we use the WhatsApp read receipt trick, but the voice message we sent still shows a blue tick to another user. To avoid this blue tick, first forward it to any dead content and then play it, and then after hearing that voice message, simply find another whatsapp user who is unaware that you have heard the voice message.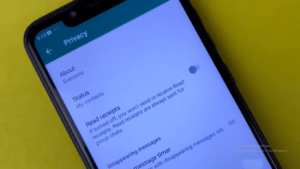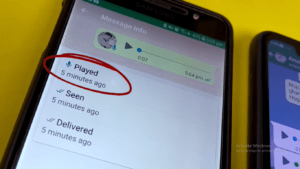 2. Hide Status
You can hide status not only with your contacts or the contact you want to share with.
Now there is a new privacy option provided by Whatsapp is your contacts except the individual you want to hide whatsapp status from.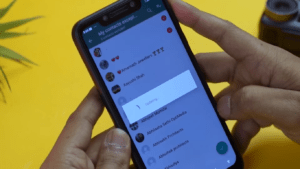 3. File Size Enlargement
Earlier we can't send any large document to whatsapp but you can now send files within WhatsApp up to 2GB in size at a time, protected by end-to-end encryption. This is an increase from the previous limit of 100MB.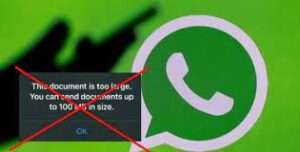 4. Freeze Last Seen
Whenever you come active on WhatsApp your contacts can see the last seen timestamp on chat. It really feels them badly if you can't reply to messages you received. Turning off last seen on WhatsApp helps them know that you have hidden your last seen status.
so if you want to send message to someone without changing your last seen firstly you have to open whatsapp dialog box with the help of google assistant and then you have to say like send a Whatsapp message to (your contact Name) and there you can type your message simply you will find the Last seen remains still.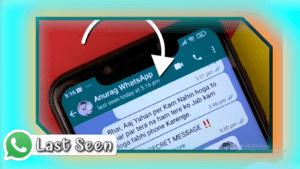 5. Secret Message
To send Secret message to your friend all you need to download the Whatsapp Spoiler application with the given link below and then give the title "SECRET MESSAGE" or whatever you want to and then write the hidden message below after that copy and send the message. The other user will not be able to read until & unless they open the Chat.
Fortunately, in WhatsApp at least, we can emulate a spoiler tag by taking advantage of the way long messages are hidden behind a "Read more" fold.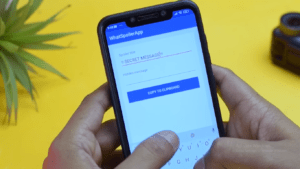 6. WA web plus
WA Web Plus is a tool that extends WhatsApp Web application features and provide more powerful marketing and business tools that helps you communicate and respond to your customers faster and smarter!
With the help of this you can easily blur your private information, restore delete messages, lock whatsapp screen and hide blue ticks , online status and many more features are there.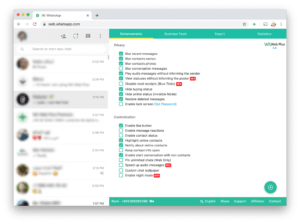 7. Group Exit
WhatsApp will now let users exit groups silently without notifying everyone. Only the admins of the group will be notified when a participant leaves the group. Rest of the members in the group will not receive any kind of alert.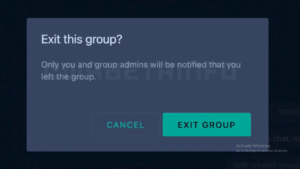 8. Video Call
WhatsApp has rolled out its latest update for Android and iOS , which brings support for 32 users in a single group voice & Video calls.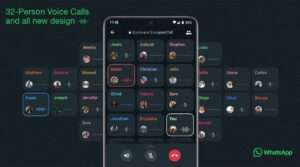 9. Sync Notification
Use more than one phone? Tired of missing texts or calls on Whatsapp?
The solution is this app! Sync all notifications on all your devices.
Sync the notification you want to your other device.
Features:
-Sync your notifications to other Android devices
-As much as you want, add devices.
-Encryption – all data between devices can be encrypted
-Advanced filter system
-Find My Phone
-Changeable Phone Sound Mode with Remotely
-Changeable Wallpaper with Remotely
-Text To Speech with Remotely
-Exportable and Shareable Notifications Logs
-Themes
-Easy to use
-Remote Notifications History
-Do Not Disturb
-Password protection
-Easy Connection Mode via QR Code
10. Bridge Notification
With Bridge, you'll be able to reply, like, delete, and perform many other Quick Actions in addition to just reading the messages.
And thanks to Bridge's clever two-way sync, turning off notification on one device also turns it off on all of the other devices you've chosen!
→
Not only that, but your clipboard is also synced across all of your devices for simple integration (Android 9 and below only).
→
The notification history function on Bridge combines all of your recent and ongoing notifications by app.